One-of-a-kind handmade wire wrapped gemstone jewelry and custom Apparel Designed to raise your frequency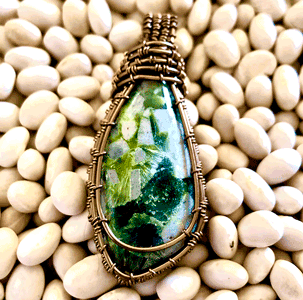 Fresh Wraps and hand made T-shirts
Integrating artistry with crystal frequency
Working with crystals is a meditation that has allowed me to erase deep layers of ambiguous doubt, and find a self that leans long and forward. The practice of creating gemstone jewelry is an extension of my own personal mission to help others discover and embody the unique beauty and wisdom they have come to earth to align with. 
Very well-crafted and creative designs that are each remarkable and one-of-a-kind.
Absolutely stunning handmade jewelry. Brad's wrapping technique is thoughtful and very unique, and the stones he uses for his pendants are one-of-a-kind. He has made me some of my most treasured pieces of jewelry!